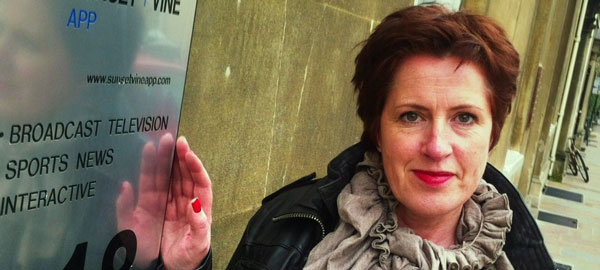 Filming the sport of sailing is a specialisation that requires quite an investment in technology and time. As a result, there are a limited number of 'go to' companies for TV production.
One of those companies is Sunset+Vine|APP, who have covered just about everything in sailing – from the Olympics to the CNN sailing magazine program 'Mainsail'.
Sunset+Vine|APP  has appointed ex-CBBC Production Manager Sarah Greene to lead its operation and manage post-production. Greene has 25 years' experience across a diverse range of output including Bollywood Star, The Channel 4 Daily for C4, Gardeners' World and The Hairy Bikers for the BBC as well as documentaries for Discovery, Sky, Channel 4 and the BBC.
Richard Simmonds, Joint Managing Director, Sunset+Vine|APP commented;
"Sarah Greene is a significant signing for us as we develop and diversify our business. Her proven cross-platform experience and award-winning track record are valuable in an environment where we are producing across the spectrum, from high end bespoke documentaries to large and complex live OBs across an increasingly wide range of sports."
Sarah Greene commented:
"I'm excited to be returning to the indie sector and when approached I was impressed by the portfolio and the plans for growth and development in the company and the group. What I hope I can bring is a lifetime of television experience across multiple genres to a creative and innovative team."
Sunset+Vine was established in 1983 and is a multi-BAFTA and Royal Television Society award-winning supplier of sports programming to broadcasters worldwide across live sport, event television and magazine shows. We are internationally renowned for delivering complex technical broadcast requirements for major live sports.
Sunset+Vine were recently awarded the production contract from BT Sports for both their EPL and AVIVA Premiership Rugby rights, starting from the 2013-2014 Season. The company will also be handling coverage of the Extreme Sailing Series which will feature hour-long live coverage each day.