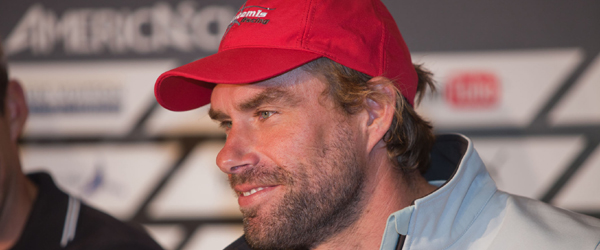 If your boat is travelling at 8 knots (that's 14.8 km/h if you are a new America's Cup fan who can't do maths), then your telemetry and electronics doesn't have to be that accurate – a bit of instinct and dead reckoning can fill in the gaps – but if you are racing in a fleet race with closing speeds of 50 knots, then your electronics had better be F1 standard.
Now we don't usually do F1 comparisons, but in this case, there is a good reason.  Cosworth Group has been announced as a technical supplier to America's Cup Challenger Artemis Racing.
Cosworth Group has been providing technology transferred Formula One, to help top sailing teams for a while. The company has been involved in the America's Cup for the last two editions as well as the Olympics and Maxi racing. Artemis Racing will, be the first Challenger to use Cosworth's brand new LightWave Processor. The system features advanced sensors and analysis software to enable the Artemis Racing team to acquire the maximum amount of data from their AC45 and AC72 craft during the development programmes leading up to the 34th America's Cup in 2013.
Iain Percy, British Olympic sailor and Tactician aboard Artemis Racing for the Plymouth round of the World Series said:
"I've used Cosworth electronics for both Olympic and big boat racing and have come to rely on the data that they provide. Cosworth systems help to give me the information and confidence needed to make critical campaign and racing decisions."
Simon Holloway, Programme Manager for Cosworth Group said:
"It's very exciting to be providing Artemis Racing with our latest LightWave Processor. We've been working hard to make sure that our technology is absolutely the best available using our experience from developing systems for champions on the track and on the water. The lead up to the 34th America's Cup provides the ideal opportunity for the team to make full use of the LightWave Processor and additional systems like synchronized video and strain gauging."
Technology transfer between sports like F1 and the America's Cup is one of the 'unseen' reasons why sponsors get involved with the sport – from CFD expertise, to carbon component manufacture, there are systems and processes that can be developed using sport to drive innovation.
More America's Cup News