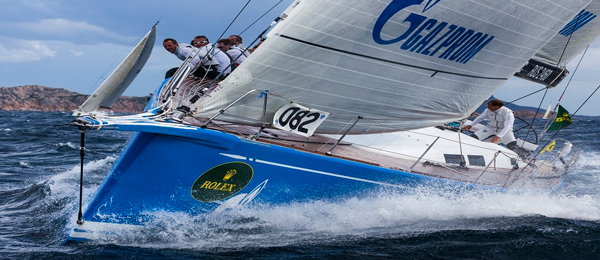 Sailing's world governing body ISAF have granted yet another boat 'official one-design status'.
It's good news for the Gazprom Swan 60 Class, and of all the submissions that must be received by ISAF for such recognition, this is perhaps one of the more worthy, but it would be even more credible and valuable if the World Governing Body made such designations a bit more scarce.
How can anyone take a 'World Champion' seriously when they only have to beat 7 other people for the accolade?
The first German Frers designed Swan 60 was launched in 2008. Eight Swan 60s are now racing from five countries across two continents including Russia, USA, Denmark, Italy and Germany.
The class has a lot of potential. With the backing of Nautor's Swan, a brand with a long pedigree in the sport and some successful, targeted marketing to owners and teams, there are some solid foundations for a successful racing platform.
Enrico Chieffi, Managing Director of Nautor's Swan commented:
"We are delighted that the Gazprom Swan 60 Class has achieved ISAF Class status. We believe that the benefits of this recognition are significant and will contribute to the Class continuing to grow both in numbers of Swan 60s racing and geographical reach, while continuing to attract some of the world's very best sailors alongside the owner drivers… "
In Gothenburg at the World Yacht Racing Forum in December 2012, break-out groups discussed the issues relating to the number of competing classes in the sport. The majority of delegates argued that the more types of boats there are, the more opportunities there are for people to engage with the sport. They also believed that 'the market' should determine which classes succeed and which ones fail.
We don't want to see innovation stifled. We're not arguing that designers and builders not be allowed to launch new boats into the market, but we are asking why so many have to be given an ISAF endorsement so early in their life-cycle with so few boats sold or actively competitive?