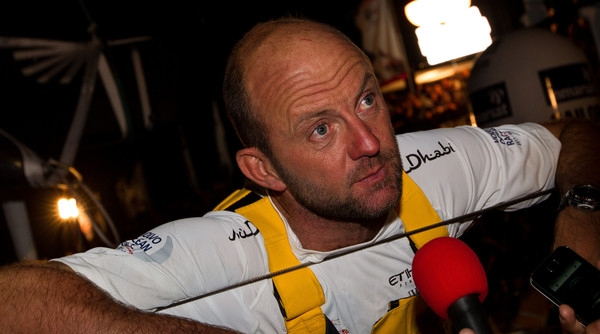 The pieces of the next Volvo Ocean Race puzzle are being placed on the board one at a time. While not giving anything away, race organisers have always said that the next edition would look a lot like the last race and the latest stopover announcement keeps to that pattern.
Ian Walker will return to the race with an Abu Dhabi backed team. Abu Dhabi itself will once again play host to the race.
Abu Dhabi Ocean Racing, helped along by a 'Coldplay' concert, was one of the most successful teams in terms of media coverage and social media popularity in the last edition of the race. The team were the first into Lisbon on the transatlantic leg from Miami and the team also won three in-port race including one on home waters in Abu Dhabi.
The announcement of a returning team gives some continuity for race fans. The team has an established support base built on strong nationalistic foundations in Abu Dhabi and in the UK. In the absence of a 'British' team in the Volvo Ocean Race, Ian Walker gives fans from the UK and Ireland someone to care about.
The route into Abu Dhabi from Recife in Brazil will be a long and challenging one. Of all the stops on the Volvo Ocean Race calendar, Abu Dhabi seems the most out of place from a traditionalist point of view, which might be why the phrase 'Southern Ocean' is mentioned so many times in the official press release.
This is a commercial decision, but the race shouldn't be criticised for following the money. The names of the places where top level global sport is played are changing to reflect a new world order and sailing needs to foster these markets rather than turn its back on them for the sake of nostalgia.
Chairman, Abu Dhabi Tourism & Culture Authority, His Excellency Sheikh Sultan Bin Tahnoon Al Nahyan said:
"Our involvement with the Volvo Ocean Race captured the imagination of our people, who have strong maritime heritage links. The legacy of the last race is an increase in the breadth of sailing and watersport facilities available, which is something we will build on over this second outing."
The route still has a couple of gaps. We would expect that the Volvo Ocean Race would return to China. There may also be a stop (or more) between Newport and the finish in Gothenburg.