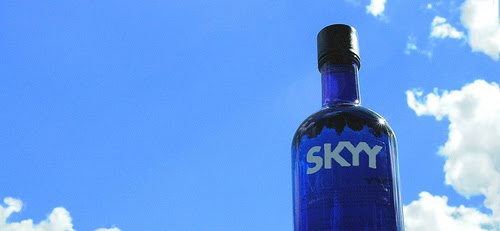 Attitudes to commercial sponsorship of sport in America vary wildly. Stadiums regularly sell naming rights, but jersey or shirt sponsorships in some of the biggest sports are still being debated. In sports where sponsorship is a key part of the business model – like NASCAR, there have been restrictions on the types of products that can be promoted.
Today – NASCAR sponsors include hard-liquour brands like Jack Daniels, but it hasn't always been the case. The relationship between alcohol and sport has been a complicated one, with strange distinctions being made between beer, wine, champagne and spirits.
With some America's Cup teams desperate to try and create a commercially viable business model, alcohol brands, that are keen to promote to a wealthy, discerning, audience could be good sponsorship partners.
The history of sailing is full of great sponsorship campaigns featuring brands like Heineken, Mount Gay Rum, Steinlager and Mumm and now SKYY Vodka will add their name to the Emirates Team New Zealand challenge.
Gruppo Campari, who are big sponsors of MotoGP have announced that SKYY® Vodka, will serve as an official sponsor and the exclusive vodka supplier of Emirates Team New Zealand's challenge for the 34th America's Cup.
Activation will including being served at Emirates Team New Zealand events, as well as hosting hospitality opportunities at race locations around the world and chances to ride on the Emirates Team New Zealand catamarans during the adrenaline-fueled races in Italy, the US, and other international locations to be announced.
Andrea Conzonato, Chief Marketing Officer, Gruppo Campari said:
The America's Cup is one of the most exciting and most followed sporting events in the world and we couldn't be more pleased to be involved in it with SKYY Vodka. Partnering with Emirates Team New Zealand as they challenge for the trophy will give SKYY Vodka an amazing opportunity to reach a massive global audience in an exciting, yet glamorous way."
Gruppo Campari employs over 2,200 people. The shares of the parent company, Davide Campari-Milano S.p.A. (Reuters CPRI.MI – Bloomberg CPR IM), are listed on the Italian Stock Exchange.