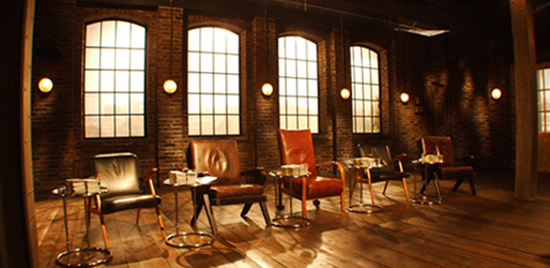 [cleeng_content id="484985061" description="99 cents or 10,000 hours. Become an expert for less than a dollar. We do the hard work so you don't have to." price="0.99" referral="0.1"]Despite the economic conditions around the world, there are still entreprenurial would-be rights holders who have ideas for new sailing events. Some of these events are modest in ambition and with the help of local yacht clubs and communities can be undertaken with relatively little risk. Others are much bigger in scope, and have big implications for the sport of sailing.
It is a peculiar aspect of sailing that anyone can start their own race, series or tour as long as they take the risk. In some cases this is a good thing – events like the Extreme Sailing Series, Alpari World Match Racing Tour and even the America's Cup World Series are the result of ambitious, entrepreneurial individuals who had big visions.
In other cases, greed and arrogance cause the sport to become crowded, with events canibalising each other for limited sponsorship dollars. In such cases, it has been rare that ISAF has forced the cancellation of an event that competes head-on with another unless asked.
Offshore racing seems to be one area where the world's oceans are fair game for anyone who feels like they want to be a race organiser. The combinations of solo, short-handed, crewed, stopping, not-stopping, one hull, multiple-hulls and boat length are many – and putting a tick in every box of the matrix doesn't make sense.
So how does a sailor or a sponsor choose which events to take part in? One answer is to think like a Venture Capitalist – an early stage investor who is willing to take risk in order to realise a larger return.
So here  are some questions that sailors and sponsors should be asking event organisers, based on the kind of pitch for investment shows like Dragon's Den.
Sailors should be asking these questions before signing up to a race – especially if they are representing sponsors or are looking to raise sponsorship. If the race organiser can't answer the question, how will you answer it when the sponsor asks?
What is the business model?
This question goes to the potential longevity of the event, but it also gives a clue as to whether the organisers are looking to run the event as a commercial going-concern or whether it is just a nice adventure. What are the objectives of the events? Are the organisers relying 100% on sponsorship? What is the contingency if sponsorship is not found? Who is underwriting the event? What are the budgets for the teams? Has the cost of producing media and promoting the event been put into the sums? Are there entry fees? Is there prize-money? What is your goal for the number of competing teams? Does the event require a new class of boat?
Who is the management team and why are they the people to make it happen?
Ever wondered why some business plans that seem a little strange get funded when seemingly great ideas don't? Often it is because the idea is only as good as the people who are going to execute it.
Micheal Gerber's great book on entreprenurialilsm – The E-Myth – makes a distinction between someone who is a great practitioner and someone who can run a business. In fact is says:
E-Myth \ 'e-, 'mith\ noun 1: the entrepreneurial myth; the myth that most people who start small businesses are entrepreneurs 2: the fatal assumption that an individual who understands the technical work of a business can successfully run a business
Just because you are a great sailor, does not mean you can create and run a great sailing event.
What is your marketing plan?
The 'Build it and they will come' school of event marketing is dead. Participants, spectators and sponsors all have hundreds of choices already. How will they find out about a new event? Even the most well-funded events get this wrong. Take the San Diego round of the America's Cup World Series for example!
Other questions in this group include: What markets will sponsors get visibility in? Do you have media distribution deals in place? Who are the brand ambassadors that will sell your event through their fanbase and networks? Why haven't you built your website yet? What are the hospitality opportunities for sponsors and guests?
One of the questions that should be asked by all is the following.
Is the race sanctioned by the National or World Governing Body?
This question in many cases would get rid of most blue-sky event proposals. Well it would – if the governing bodies asked some of the questions above and were satisfied that the event was in the best interests of the sport.
It may be that there are opportunities in the sailing world. It may be that there are latent or emerging audiences that would become passionate about a new concept or a race that had been designed to satisfy the requirements of commercial partners.
The MOD70 seems to be one new event that has thought about many of these questions from the beginning. Sailing Arabia the Tour (SATT) is a relatively new event that is supported by a business plan. New events can be built, but they need to be more than a good idea.[/cleeng_content]