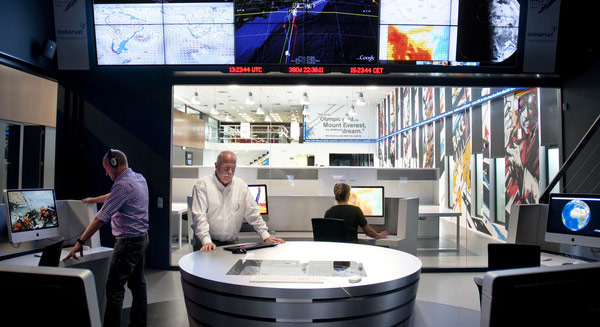 While some 'old' media struggle with the emergence of digital platforms, Radio is not one of them. In fact, as broadband becomes more widespread, and radio stations can broadcast via the internet to larger audiences than ever before, audio is more important than ever as part of the suite of tools that sports rights holders have to communicate with fans and to promote sponsors.
Unlike visual media, which requires eyeballs to be focused on a screen, radio can be consumed while doing other things. Radio also allows the provision of live commentary for spectators at an event, which makes the fan experience completely different to watching it without.
The Volvo Ocean Race, which has always had a holistic view of media has appointed USP Content as the official radio provider to the next edition of the race, which starts on 29 October in Alicante, Spain.
USP will provide live and pre-recorded audio coverage for the entirety of the race directly from Race Headquarters in Alicante, ports of call en route and from on board the boats themselves. Hundreds of radio stations across the continents are being accredited to update millions of listeners on the latest news, conditions and race standings – in multiple languages reflecting the diversity of nationalities taking part in the Race.
Adam Binns, Director of Radio & Television for the Volvo Ocean Race said:
"We are delighted to be working with USP Content – a company with an outstanding track record in the field of sports broadcasting. In 1973-74 we had a weekly phone call to the fleet. Now our Race will be consumed when the listener wants, on all kinds of devices so it is essential we work with someone whose experience in live commentary, traditional radio and digital audio streams is unrivaled."
USP Content also provides the back-end for BBC Radio 5 Live's Formula 1 coverage, producing live, pre-recorded programmes and podcasts for the entire race calendar. The company's portfolio of sports broadcasting includes NFL, Major League Baseball and Premier League football.
Rob Jones, Managing Director of USP Content said:
"Obviously I am delighted to be aboard such a prestigious project. We have devised a very sophisticated and comprehensive broadcast plan which will ensure many millions of people around the world will be able to ride every single wave!"